ShopAlike is an online shopping platform for fashion, shoes, home interior etc. They have collected several thousands of different products from popular web shops on the same website, everything from women's, men's and children's clothing to home interior, jewelery, sports equipment and pet supplies.
ShopAlike user instructions
On the Marketing > Product portals page you activate the ShopAlike portal and then go to the settings by clicking it in the list.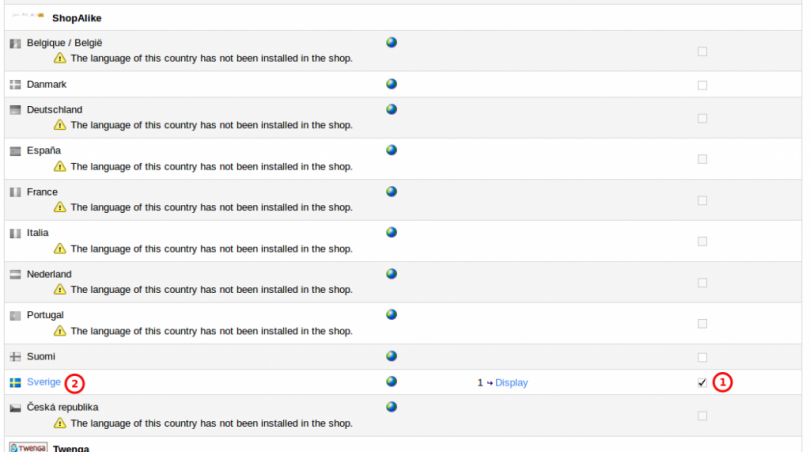 In the settings there are first instructions and links to register with Shop Alike. There is also the address for the product export file. You can either export all products in the shop by choosing Yes for "Export all products", saving and then clicking "Export" or you can choose to only export a part of the products, which is then done on the "Products" tab.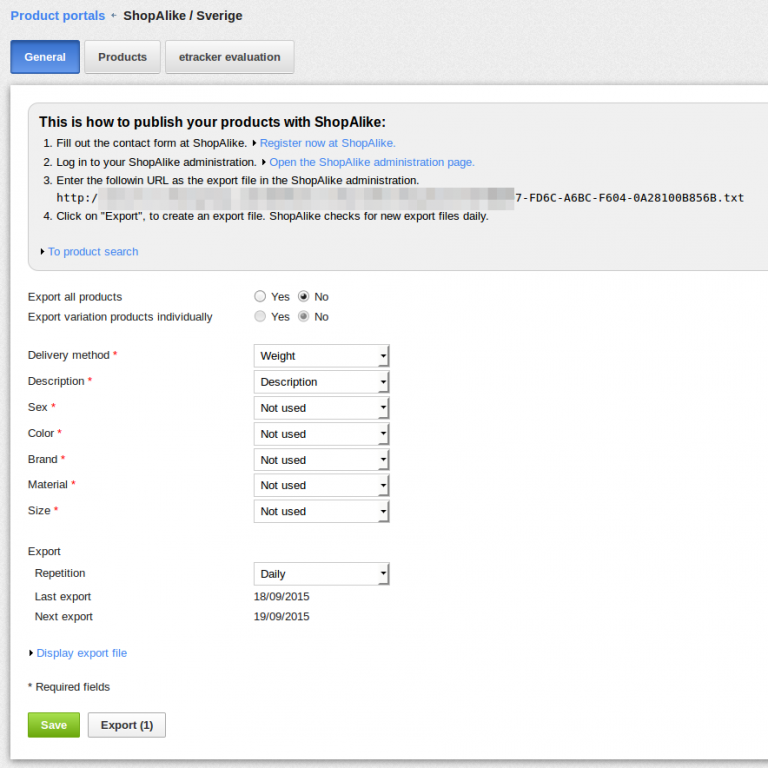 On the "Products" tab you can choose the products you want to export to ShopAlike by clicking the "Add elements" button. Once you have chosen the products you want to export you go back to the "General" tab and click "Export".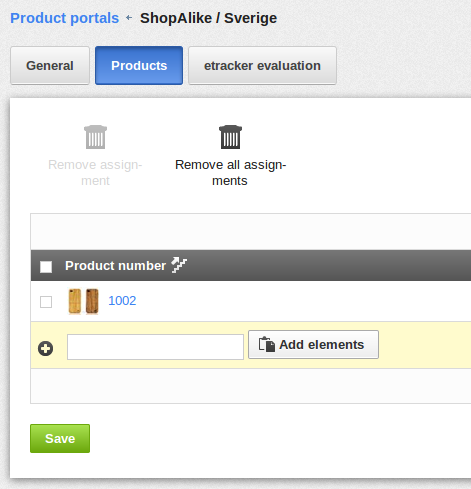 You can send different types of information about the products to ShopAlike, such as Sex, Color, Brand, Material and Size. In order to do this you need to create them as attributes for the products. On the Products > Product types page you open the product type "ProductClass" from the list.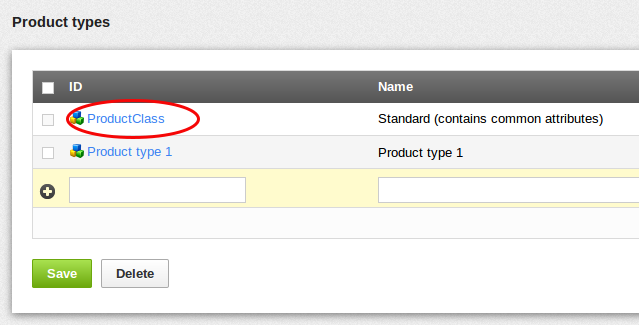 On the "Attributes" tab you create the new attributes for the information. The attributes should be created with the "Language-dependent text" type. If you are only using one language in the shop, you could also use the "Text" type. The new attributes can be set to not visible if you don't want to show the information on the product pages. This information can then be updated for each product in the product settings right at the bottom of the "General" tab.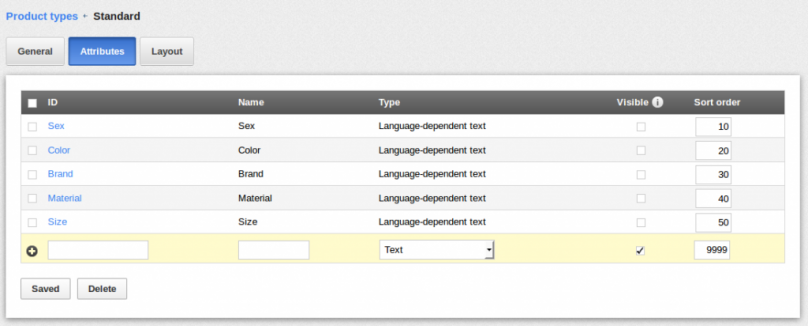 Once the attributes are added for the product type you can then choose which attribute matches which information that is sent to ShopAlike. This is done on the Marketing > Product portals > ShopAlike page.