Products that have been added to the shopping basket can be shared with others. It's possible to share via email, Facebook, Twitter or Google+. A link is created to the shopping basket. By clicking the link the customer's friends can access the shopping basket with the products saved.
You can offer the sharing of the basket function by switching it on on the page Settings > Basket settings > Basket Sharing Settings. Choose the methods you want to be available.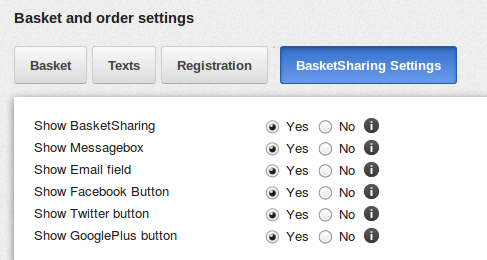 The possibility to share the basket is shown to customers in the basket underneath the products: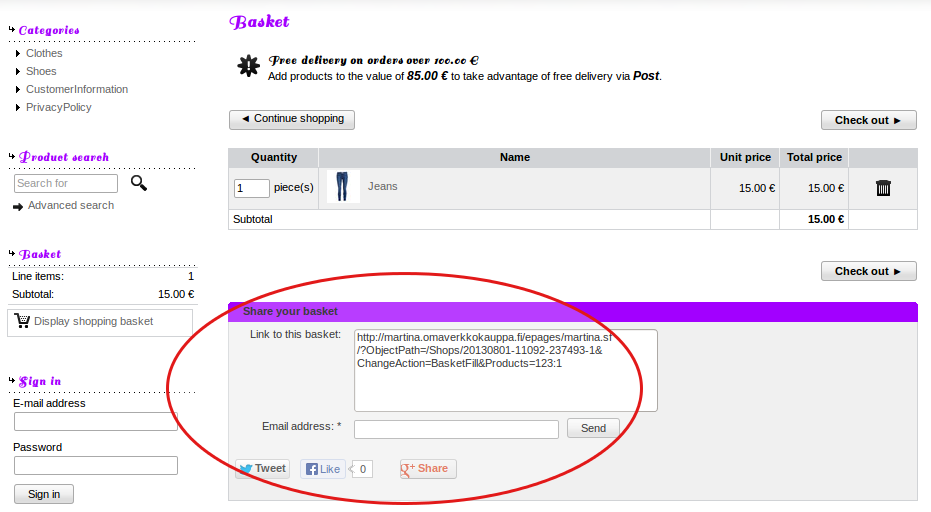 Sharing the basket can be useful for example:
When the customer would like to share their purchase in social media
If an employee needs an approval from the manager for an order
If a kid would like to send a wish list to their parents
If a customer is not completely sure at that moment, they can send the basket to their own email in order to perform the purchase at a later stage
Shared baskets and email addresses where they have been sent are not saved in the shop.
You can add your own content to the email message on the page Settings > E-mail settings > BasketSharing. As a standard the email message only contains the link to the basket.