It is possible to sell the same product for different prices to different customers. To do this you must add your customers to different customer groups and then create price lists where you define different prices for each customer group.
On the Customers > Customer groups page you create the customer groups you would like to use. If you create a specific group for registered customers you can also choose to assign customers that register to that group by default.

On the Products > Price lists page you then create the price lists you want to be different from the normal list price. You also define between which dates the prices should be valid.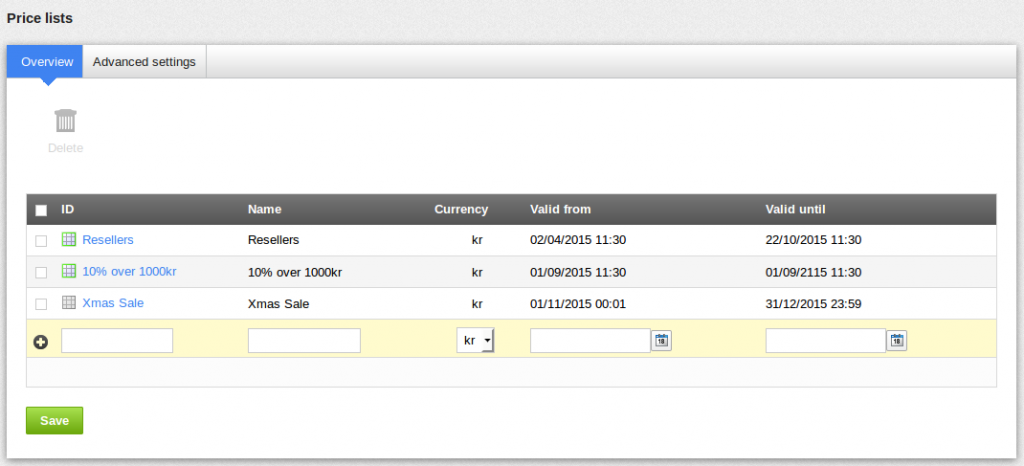 In the settings for the price lists you define for which customer groups and/or specific customers the prices are valid. Customer groups are added on the "Customer groups" tab and specific customers can be added on the "Customers" tab.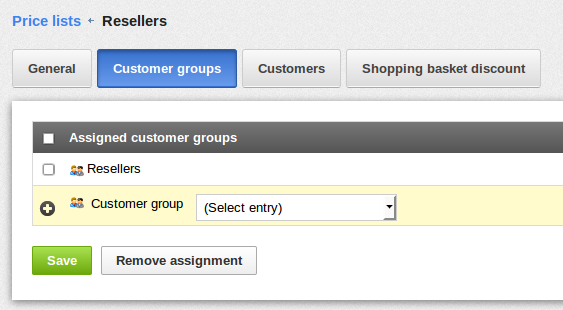 It can also be good to check that the prices are shown straight on the product page instead of in the basket. The setting for this can be found on the Products > Price lists > Advanced settings page.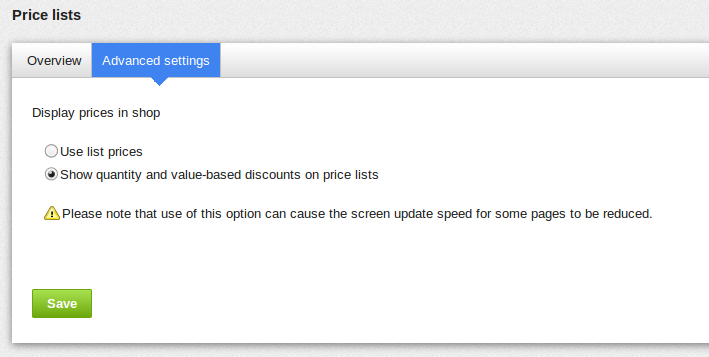 Resellers must first register as normally in the shop or the customer can be set up straight in the administration on the Customers > Customers page and then a customer account can be created. Once that is done, the customer can be added to the correct customer group.
Define the prices for the price lists
Product specific prices are added in the product settings on the "Prices" tab. There you fill out the prices for the price lists depending on the quantity of products. First you choose the price list/s you want to use from the drop down menu/s and then add the quatity of products and it's price per piece. The normal list price can be changed by adding "1 piece = bulk price". You can also choose to give a percentage discount instead of the bulk price.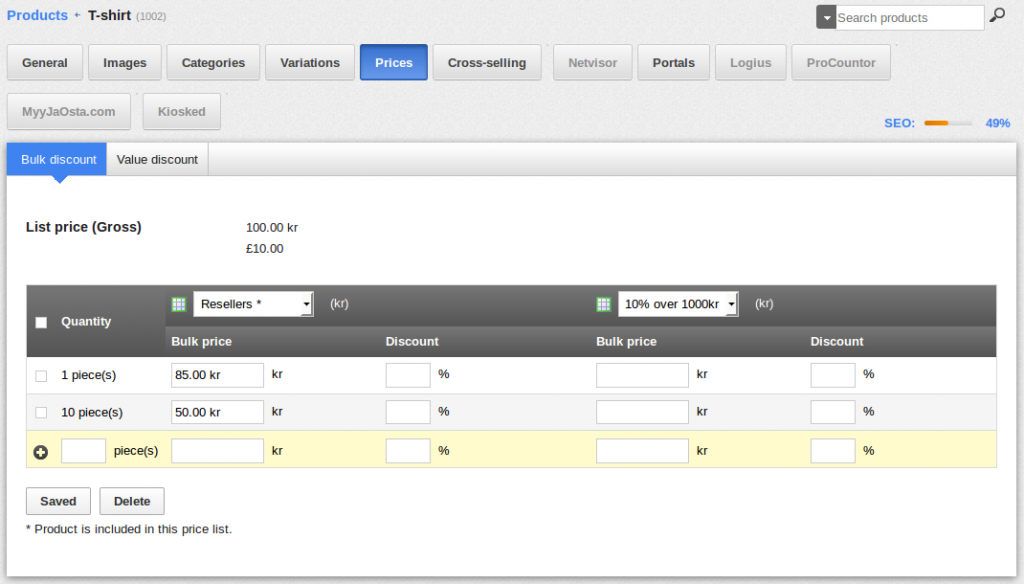 If you would like a product to only be for sale for a specific customer group you just leave the normal list price (on the "General" tab in the product settings) empty and instead fill our the bulk price for the customer group's specific price list. This way the product doesn't have a normal price and can not be bought by customers that are not part of that customer group.
General percentage discount
If you don't want to add specific prices for each product, you can also choose to add a percentage discount to the price list. The discount is then based on the basket amount and is given for all products. This is done on the Products > Price lists > [price list] > Shopping basket discount page.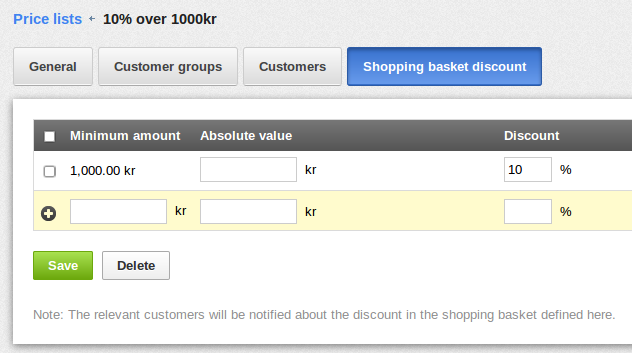 Search terms: reseller, resellers, price list, price lists