PayPal is a popular international payment method. In this list you can see in which countries PayPal is available. There are two different versions of PayPal that you can use in the web shop. There is the "Website Payments Standard" that works in the normal order process after the customer have filled in their details and the "PayPal Express Checkout" that can skip the normal order process.
On the Settings > Payment page you can add PayPal as a payment method by choosing which version you would like to use. When the payment method has been added it will appear in the list and you can complete the settings by clicking "Complete it".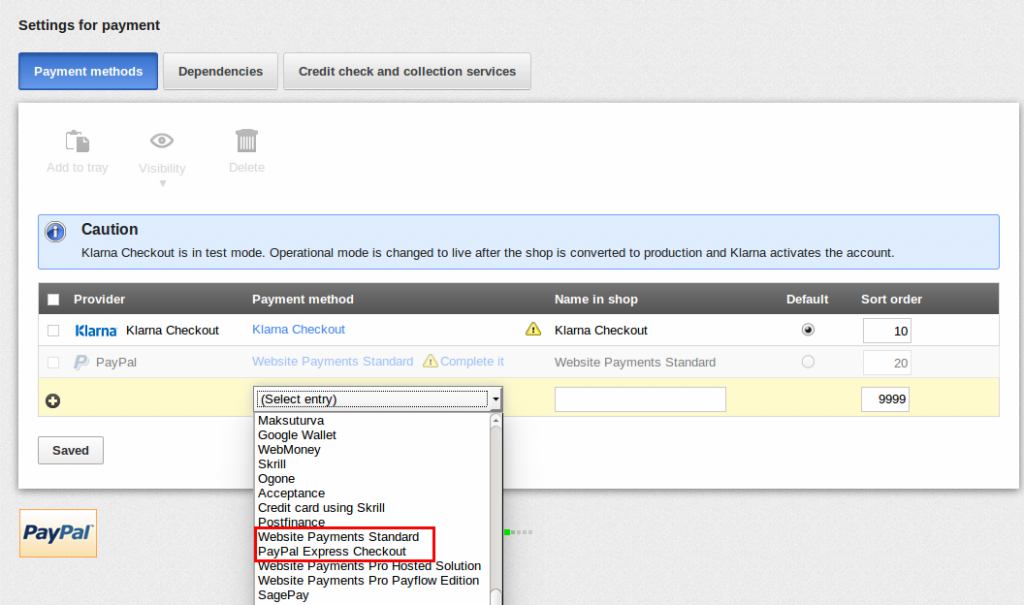 Website Payments Standard
This version of PayPal has very simple settings. You just fill out the email address you are using for the PayPal account and click "Save". After that you can set the payment method as visible and your customers can start using it.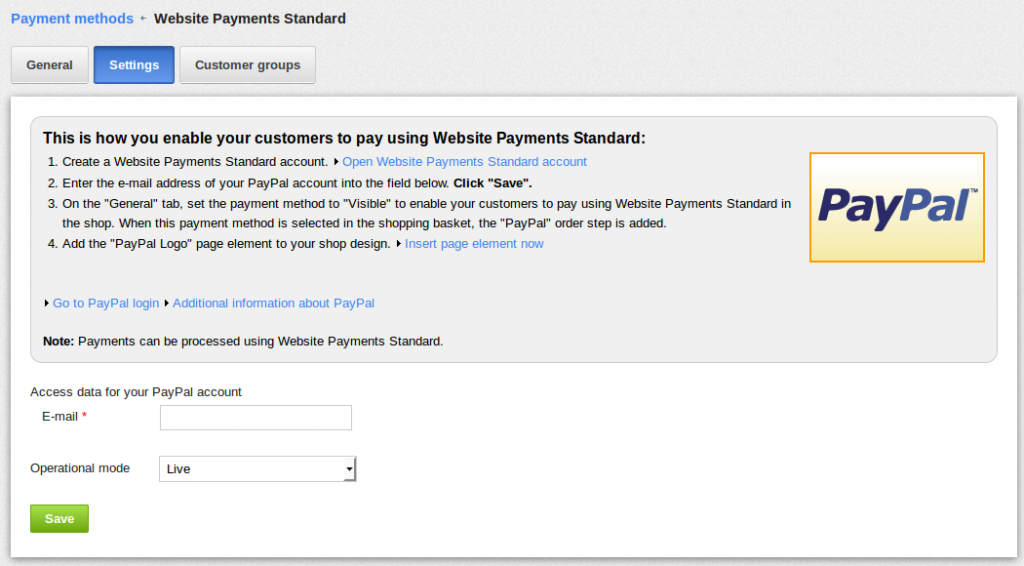 PayPal Express Checkout
In the setting for this version of PayPal you need to fill out the API user details. You get these details by following the instructions at the top of the settings page. In addition to that you can choose whether you want to use the PayPal Express Checkout, as in skipping the normal order process, or if you want PayPal to work as a normal payment method as part of the order process.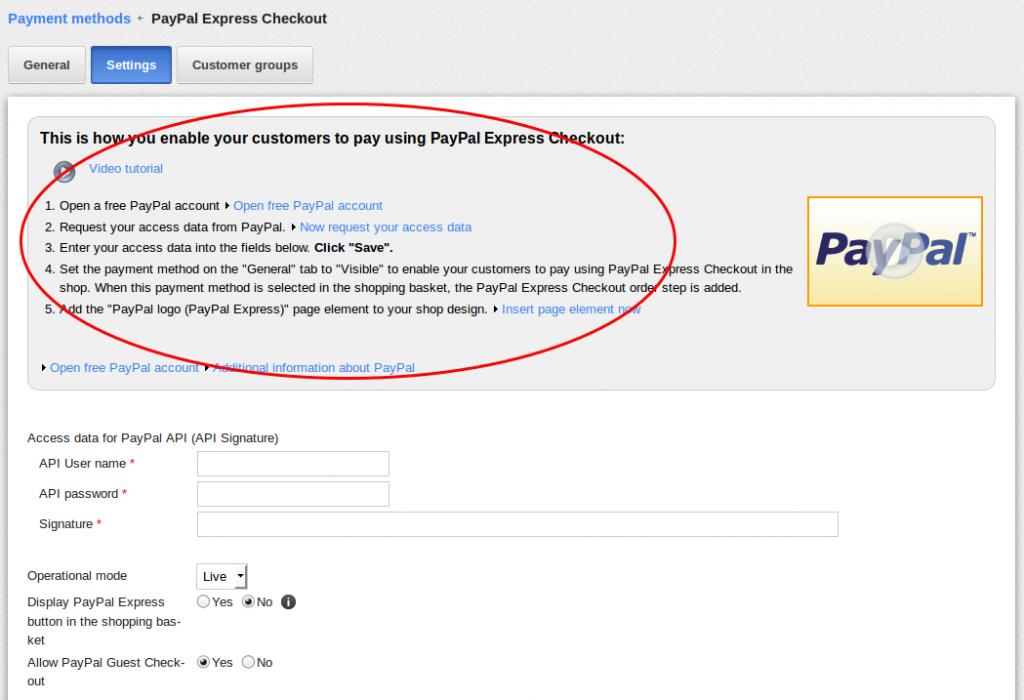 You can find PayPal's API details by clicking the link in the second step of the instructions. There you can copy the details into the fields.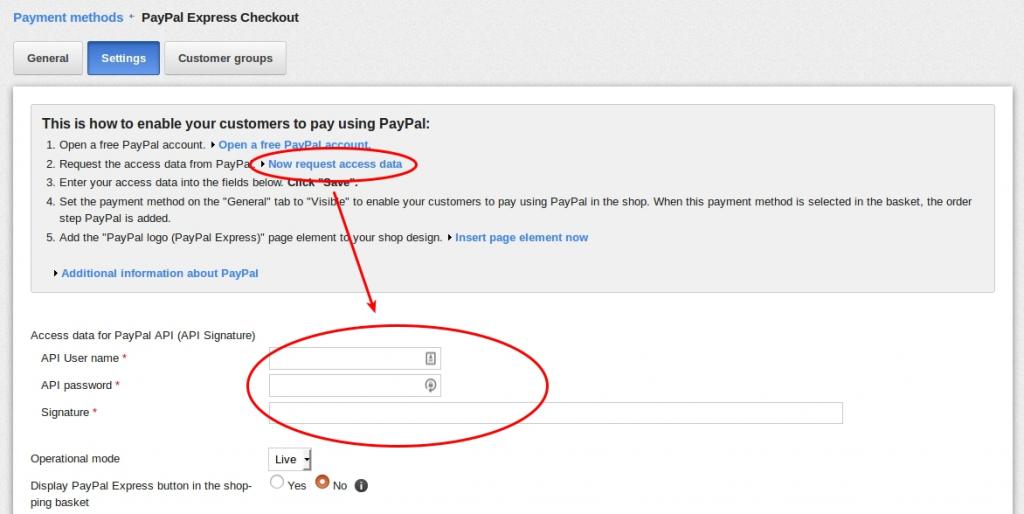 In PayPal's settings you will find the details as seen in the picture below. (If there is a question asking if you want to use the provider integration or if you are doing it yourself, you should choose that you are doing it yourself in order to get to the details so that you can copy them.)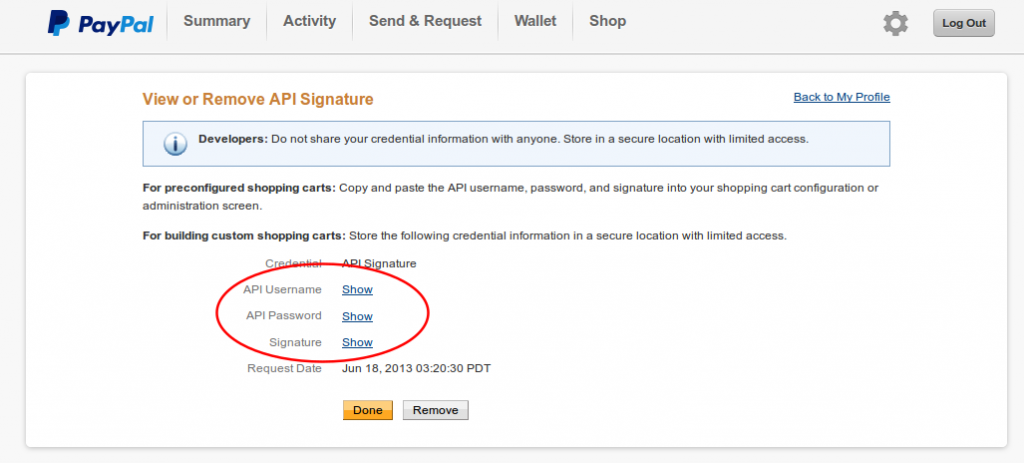 Mandatory phone number
As a default the phone number is not mandatory in PayPal, but you can set it to mandatory by folloing the below steps.
1) Log in to PayPal.
2) Go to the page Profile > Profile and settings.
3) Choose "My selling tools" from the left side bar.
4) Click the "update" link under "Website preferences".
5) Further down on this page by "Contact Telephone Number" you can set the phone number as mandatory.