Maksukaista is a payment service that has been developed for e-commerce and all types of online payments and you can activate it yourself. You can read more about it here (in Finnish).
Activate Maksukaista in your shop
Maksukaista can be added to the shop on the Settings > Payment page by choosing "Maksukaista" in the drop down menu and clicking "save". When the payment method has been added it will show at the bottom of the list and by clicking it you get to the settings. On the "Settings" tab you will find instructions about how to start using and registering with Maksukaista.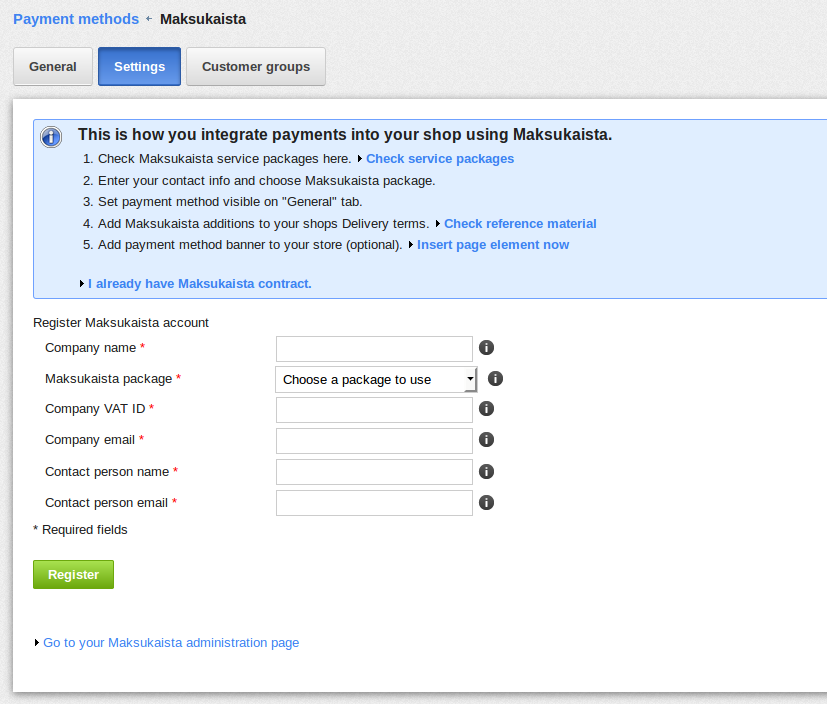 If you already have a contract with Maksukaista you click the "I already have Maksukaista contract" link and there you can fill out your API and Private key. In addition to that you choose which payment methods should be available for your customers. Credit cards and invoices have to be agreed separately with Maksukaista in order for them to work.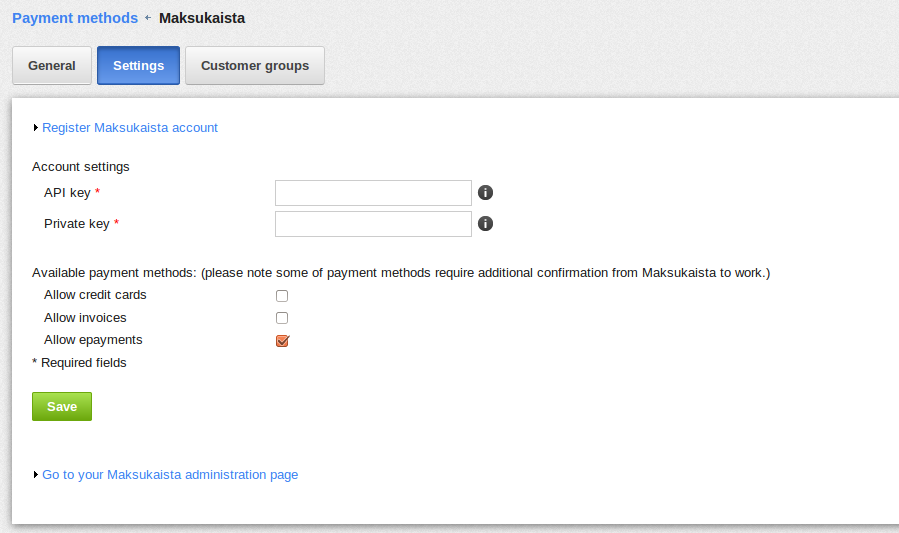 The payment methods you have agreed with Maksukaista and aktivated in the settings will then be available in the checkout for the customers.