If you have a Facebook page or a Twitter account for your shop you can easily add them as elements in your online shop by using the "App" tool.
Add as an app
If you want to add the element to a sidebar or to the footer area, it is done by inserting a new page element, Design > Advanced design > Insert page element > User-defined page elements > Text (HTML). In the tool bar at the top there is a tool for apps, by clicking this you can add an app. The same "App" tool is available in other areas where you update the content of your shop.

This opens a window where you can choose different apps, for example Facebook or Twitter.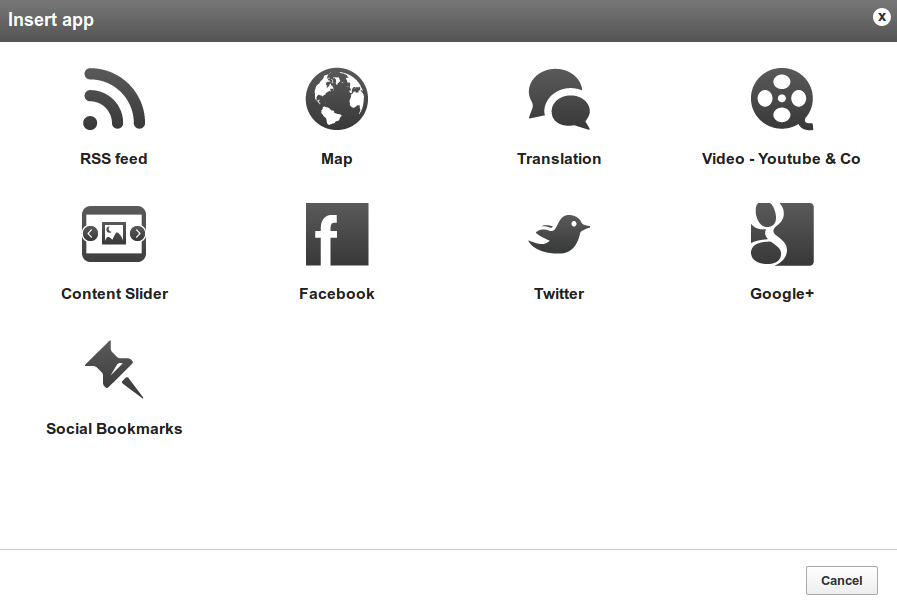 The different apps then have different options, for example for the Facebook app you can choose if you want to show just a button or the full box. On the right you can see a preview of what the app will look like.