You can offer customer service in your web shop via Giosg live chat. Read more and order the service from Giosg.com.
Settings in the web shop
Open the Marketing > Giosg page and fill out your client number from Giosg, then save and update the page cache. Once this is done you can start chatting to your web shop customers by Giosg Live.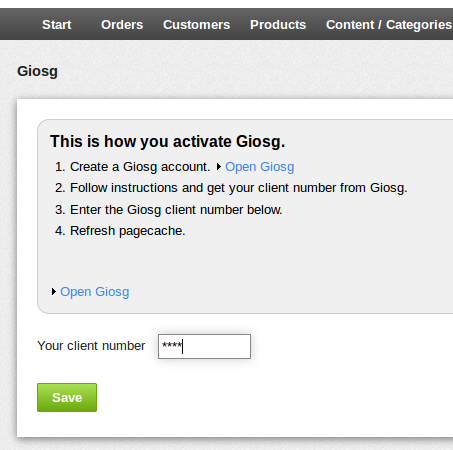 Video about the service