Euroloan is a Finnish financial service that offers flexible credit and loan solutions. They now also offer risk free invoice and part payment services for e-retailers using Vilkas' web shops. Read more about Euroloan on their website (in Finnish).
How to start
Euroloan can be added as a payment method on the Settings > Payments page by choosing "Euroloan Invoice and Part payment" at the bottom of the list and clicking "Save". When the payment method has been added it shows at the bottom of the list and by clicking the name you get to the settings. On the "Settings" tab you will find instructions on how to register with Euroloan. You can register for the payment services straight from the settings by filling in the necessary information and clicking "Register" or if you already have an account with Euroloan you can click the link "I already have Euroloan contract" in order to fill in your user details.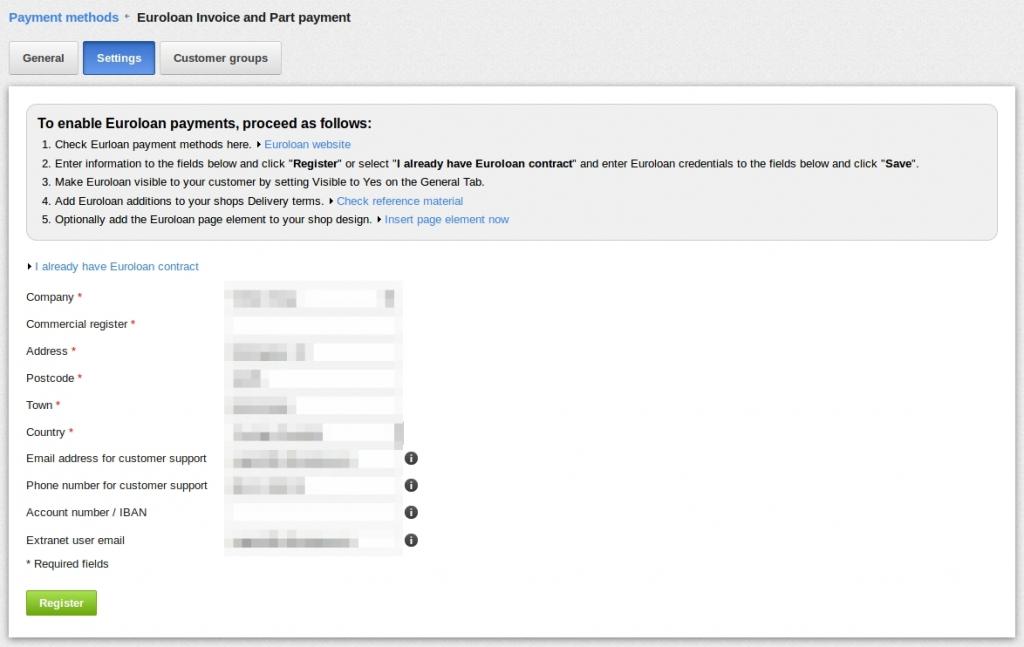 How to use
When the payment method has been added and is visible to the end customers they can choose the Euroloan invoice or part payments in the checkout.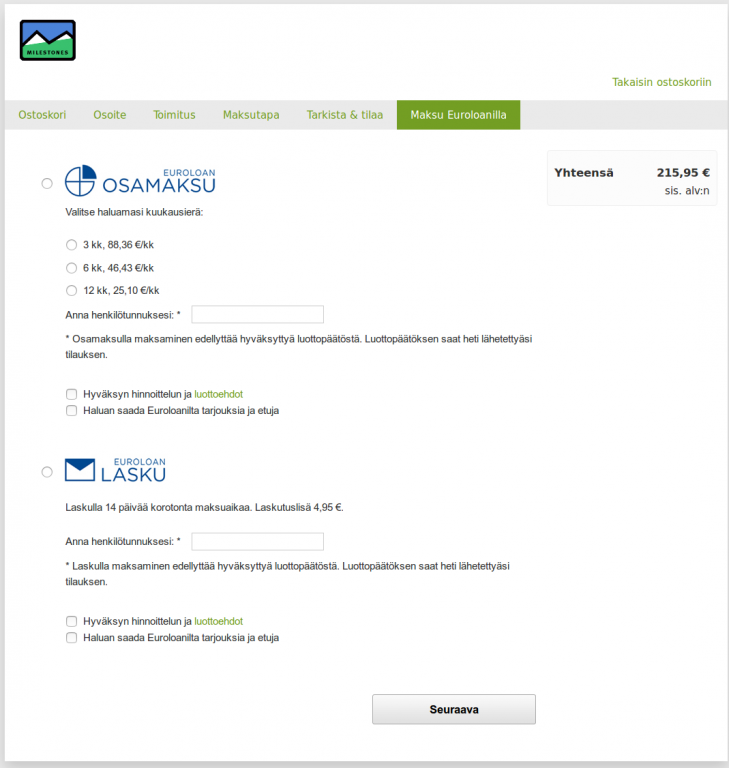 Once the customer has paid with Euroloan you can find more information about the payment from the "Euroloan" tab for that specific order.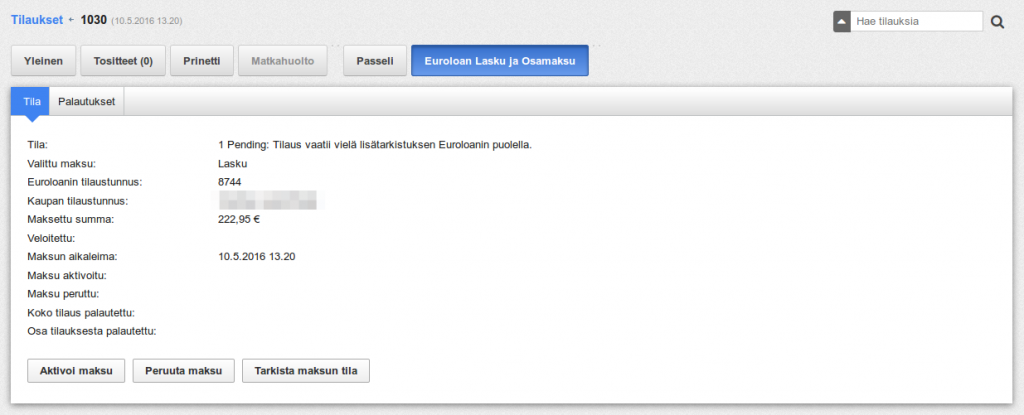 When the payment has been activated you can also use the "Refunds" tab in order to make refunds for the whole sum or just parts of it.
Do full refund - With this button you can refund the whole amount.
Do refund for selected items - With this button you can make a refund only for the rows you have first selected.
Change payment - This button lets you add products or make changes to the payment. It's possible to add both positive and negative rows to the payment. You can for example add products from the shop or make manual changes.

search words: invoice, part payments, payment method, credit, monthly payments