Since the beginning of 2015 the energy labeling must be shown on the product page for certain products in the web shop. According to the regulation from EU the energy label should show both in the product list and on the product page. This only applies to new products that are launched after the 1st of January 2015.
| | |
| --- | --- |
| | |
| Icon for energy efficiency class | Energy label |
The rules apply to household appliances from the 1st of January 2015:
Dishwashers
Refrigerators
Freezers
Washing machines
Televisions
Air conditioners
Tumble driers
Electric lamps and lights
Vacuum cleaners
Room heaters (and similar)
Water heaters, hot water tanks
Ovens
Stoves
Add the energy labeling on the product page
In the web shop administration, on the Products > [product] > General page there is a section for "Manufacturer information" where you will find the fields for the energy labeling: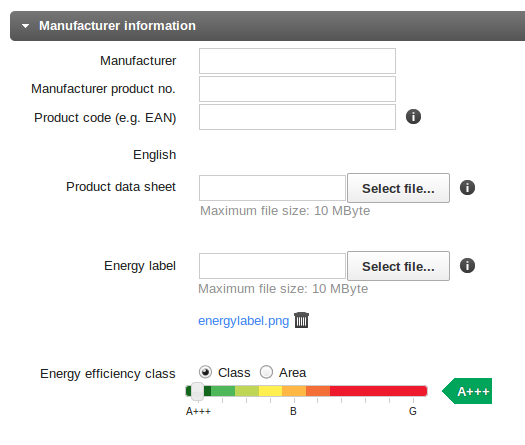 Upload the energy label to the field "Energy label" after which the "Energy efficiency class" will appear. You can also add an extra document in the "Product data field" if needed. This document will then be available for download on the product page and it could for example contain more technical information in a pdf format.
The energy label in the shop
The energy labeling shows both in the product list and on the product page. On the product page there is also the link to the product data sheet.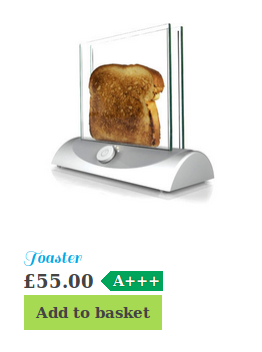 Product list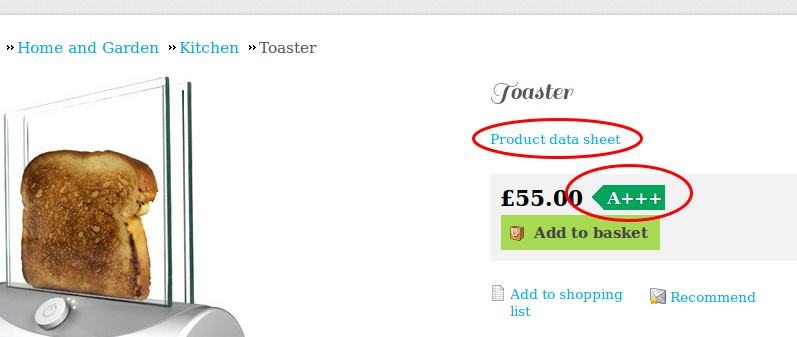 Product page
By clicking the icon for the energy class a window will open with the energy label.
The link "Product data sheet" opens the document.

Read more: