Customised products
In Vilkas' Pro webshops, you will find a function for customised products. With this function, you can add text or image fields for the product, which means that the customer can then customize the product by adding their own text or uploading an image when they buy the product.
When this feature is available in the shop, you will find a tab Customization in the product settings. By opening that tab, you will get to the settings.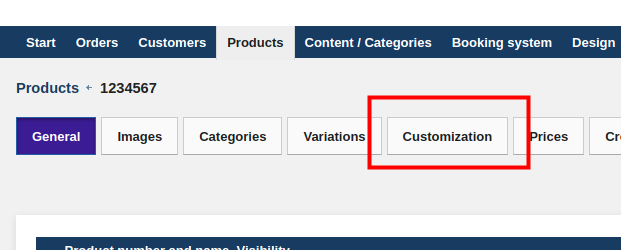 On this page you will find several settings for the customisation. At the top, you must first activate the customisation for the product.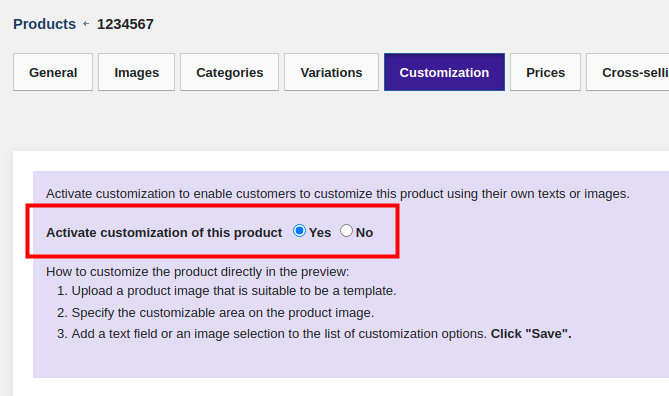 If you want to display a preview image of the product and add fields above the image, you need to set Display preview image: Yes.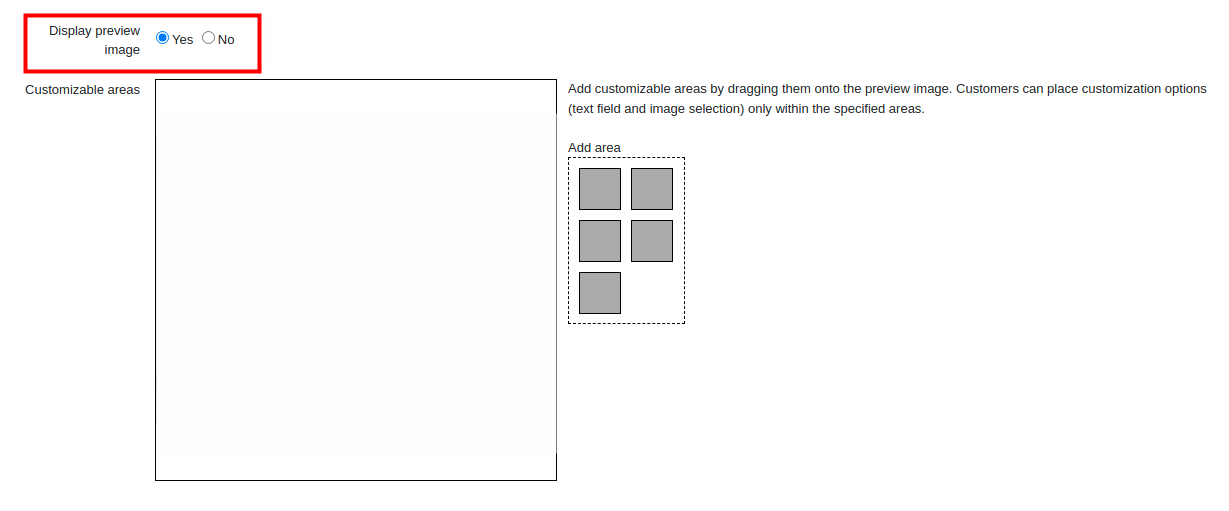 You can also write text with instructions for the customisation fields. Here you can enter what kind of information can be added to the product.

Further down you will find the settings for the text and image fields you are able to add.
You can add a maximum of five different text or image fields.
It's important to give the fields clear names.
You can choose whether the text fields should have one or more lines and the maximum number of characters.
You can also choose between different fonts for the text fields.
You can specify a minimum pixel size for the image field and choose which file formats can be uploaded.
You can choose whether the customisation for the field is mandatory or not.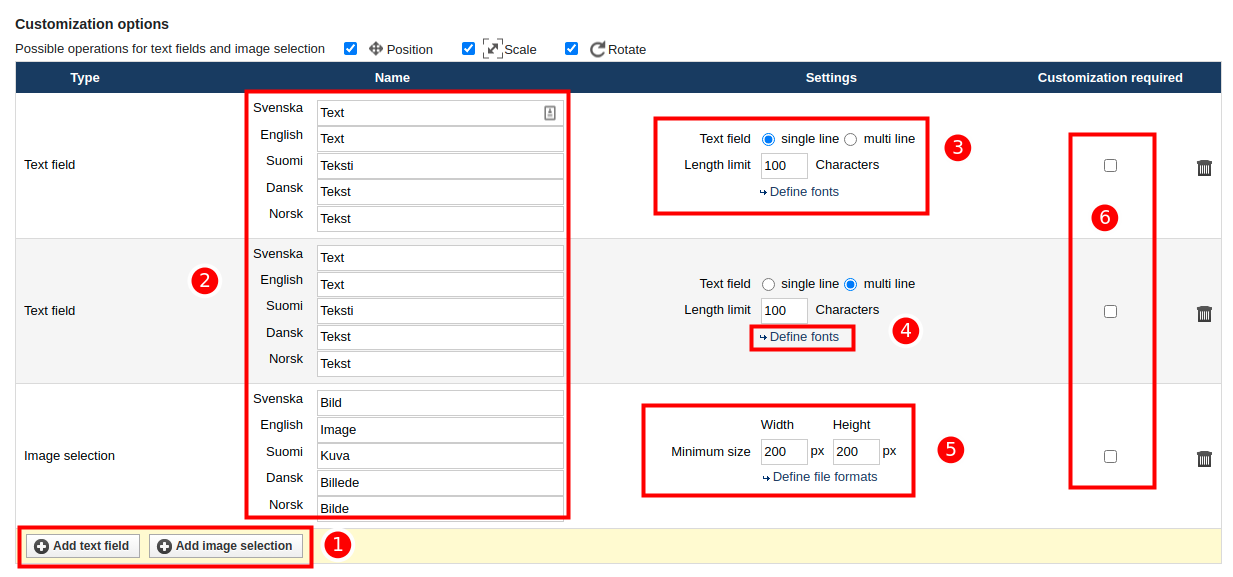 The image formats and fonts allowed in the previous settings are product type specific, i.e. products of the same product type have the same settings. See the image below for more information on what settings you will find there.